Released September 26, 2022
(subscribe to my newsletter to read the first 8 chapters)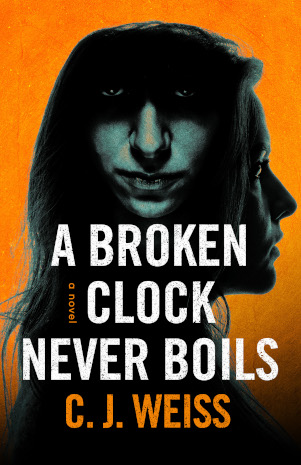 IS IT MADNESS OR THE SUPERNATURAL?
Psychiatrist Claire Rossi seeks cases nobody else can treat—cases like her mother's, whose misdiagnosis of schizophrenia and subsequent death inspired Claire's career. Initially infatuated with an influx of seemingly schizophrenic patients, interest turns to terror as their ailments infect her too. She sees and hears a man who grows more violent with every encounter. The analysis and training she's relied on her whole career fail to explain his presence, leaving only one conclusion: that what haunts her isn't in her head at all. But maybe that's just what she wants to believe.
As her symptoms escalate, she's left with two unsettling clues. Her mother speaks to her in twisted idioms, and a mysterious letter taunts her with a single line:
Enjoy your gifts.
A Broken Clock Never Boils is my debut work. It strikes a balance between thriller and horror, landing more in the suspense category. Fans of Stephen King and Gillian Flynn seeking a middle ground between the two authors will feel right at home.
For the a limited time, you'll be buy able to buy the books at a discounted rate when it launches on September 26, 2022. The cost will be $0.99 for the ebook and $9.99 for paperback. Paperback is currently sold only on Amazon, but the ebook is available from these retailers:
IndieBound – Buy Local!